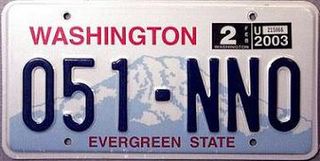 From the stunning beauty of Mt. Rainier...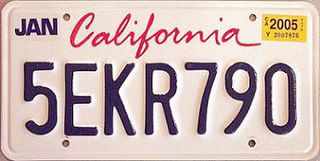 To the cursive pretension of California.
Today was one of the saddest days of my entire life. I called off of work this morning complaining of car trouble, which was entirely true, except that I wasn't broken down like I made it sound. Actually, my tabs expired so it was unfortunately time to break down and go register the bad ass family wagon as a California vehicle and get my drivers license.

Why is this sad you say? Well, it means that I am now officially a California resident. I have all my life, no matter where I lived, maintained my Washington residency since I am very, very proud of my home state. I totally and completely identify with Washington State and have never been able to assimilate myself into or accept the cultures of Ohio, New York, Texas and now California.

So when they confiscated my beautiful Washington State plates featuring the stunning Mt. Rainier and voided my Washington license, it was like they were confiscating and voiding a piece of me. They tried to replace that big empty spot in my heart where my identity once was by issuing me a plate featuring, well, nothing but some cursive writing and a license that will be mailed to me in 30-60 days. We'll see if I can even remember who I am when it finally arrives.