We had quite a lot of fun on this wet and chilly Southern California weekend. This weather gives me the creeps. It feels like home, which is good, but I'm not in Cali for a homey feeling. If I wanted this we would move back to Seattle in a heartbeat. Where is the sun?

Anyway, the weekend started out without a single idea for what to do. But I happened to remember at the last minute that Weezer was playing the Santa Barbara Bowl on Friday night. We saw Weezer earlier in the year in Seattle and thought that they were good, but we didn't have to necessarily see them again. They played a good set that night but you might as well have just put one of their CD's in the player and hit random and close your eyes and imagined you were there. It would have been about the same.

So we put off buying tickets to see them in SB because of this and nearly forgot about it. Thankfully, we wised up about two hours before the show and rushed to the bowl, got great seats, and saw one of the best concerts either one of us have ever been to. Hot Hot Heat opened and was great, as one would expect. And Weezer turned it out rocking through all their hits mixing up the songs and doing some different things and just playing incredibly well. They really were on that night and I would go to see them again in a heartbeat.

On Saturday we went to the Getty Center in Los Angeles. The Getty is a beautiful campus of art galleries taking up an entire hill overlooking Brentwood and the 405 Freeway. You have to take a tram to get to the top and once you are up there it is like being somewhere totally away from the cares of the world down below you. It's a great setting for a museum and the art that accompanies it is impressive. There isn't a ton of widely known pieces in the Getty, but what they have is different and interesting. Our favorite section was devoted to the New York photojournalist Weegee.

We then headed down to Hollywood and had dinner at a great little Tunisian restaurant called Moun of Tunis. In the shadow of the massive Guitar Center next door, Moun of Tunis is hidden from the street so it is easily missed. But it shouldn't be missed if you are hungry for some awesome food including Blik (a poached egg and veggie turnover), a carrot and orange blossom salad that was one of the greatest tasting things I have ever eaten (Death? said it tasted the way some perfumes smell), B'Stilla (a chicken pie that consists of spiced ground chicken and some other good stuff wrapped in phyllo dough and served with powdered sugar) and lemon chicken. Belly dancers danced for us and the service was extremely helpful in explaining and helping us with our dinner. Moun of Tunis is probably the best restaurant we have eaten at since moving down here.

Today we got our Halloween act together. I now have my Dog the Bounty Hunter costume finished, thanks to the swarthy mullet wig that I found. Plus we carved a couple of pumpkins and decorated our porch expecting at least one person to come trick-or-treating next week. We then watched the West Wing (one of the saddest episodes ever!) and watched the L.A. Kings lose to the Calgary Flames in overtime. Good job Gir.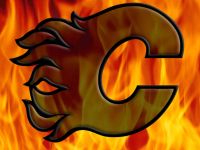 So it was a great weekend of unexpected pleasures. Here's to many more just like it!